Classic Cars
These prints shows my interest in english classic cars like Jaguar and Morgan. I often work with several photos and drawings on the computer to prepare the picture, before I use the silkscreen printing equipment. There are just a few prints of each and all of them are printed by hand.
For these silkscreen prints I use Canson C á grain 224gr. paper and AquaJet ink.
Click on the picture to see a framed version of the print.

Prices does not include frame and p&p.
How to order?
Send me an e-mail: ketil.storvik@gmail.com or phone: +47 911 45 100 about what prints you like.
When you order, I will send an Paypal invoice and the prints will be sendt when I have the payment confirmation (Credit card or Paypal payment).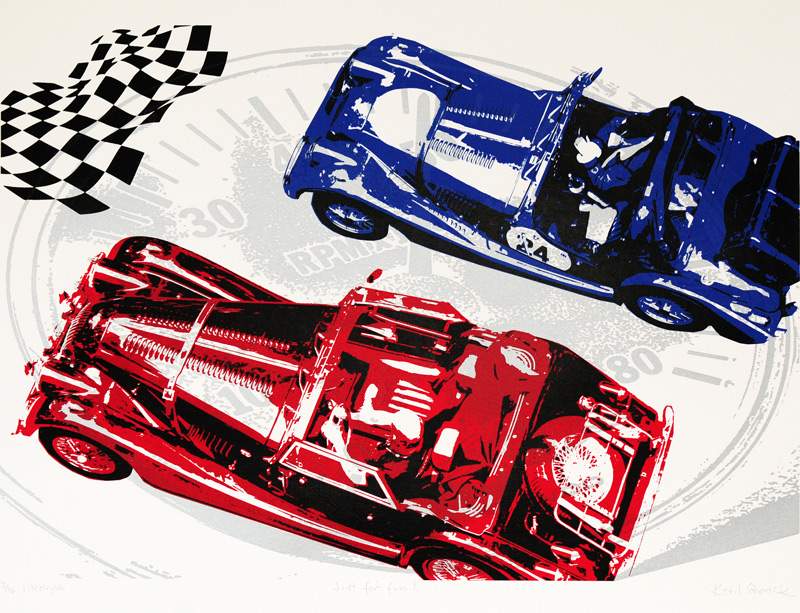 'Just for fun!'
Silkscreen, prints made: 16, size 56x39 cm
Pris kr. 2.800,-

'Morgan, green'
Silkscreen, prints made: 9, size 27x40 cm
Pris kr. 2.200,-

'Morgan, blue'
Silkscreen, prints made: 7, size 27x40 cm
Pris kr. 2.200,-

'Morgan, red'
Silkscreen, prints made: 7, size 27x40 cm
Pris kr. 2.200,-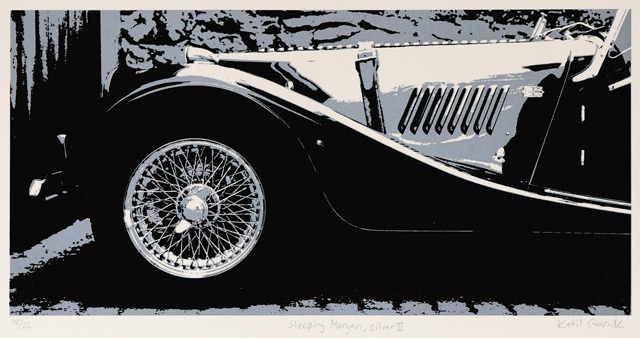 'Sleeping Morgan, silver'
Silkscreen, prints made: 22, size 40x21 cm
Pris kr. 1.600,-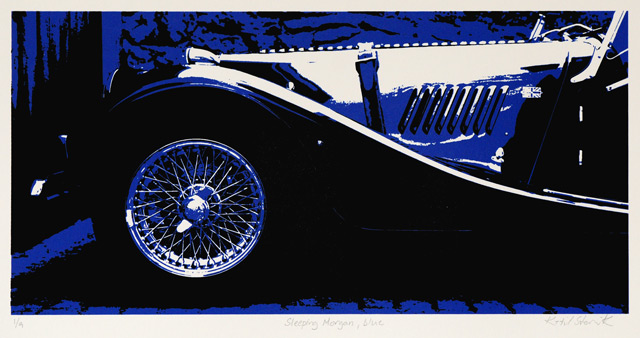 'Sleeping Morgan, blue or green'
Silkscreen, prints made: 9, size 40x21 cm
Pris kr. 1.600,-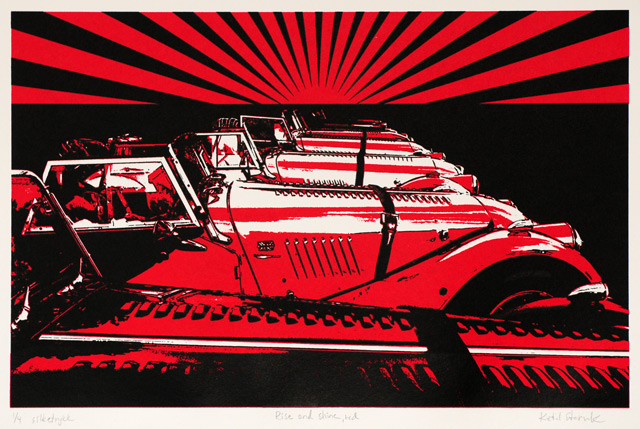 'Rise and shine, red or wellow'
Silkscreen, prints made: 4 (red) 9 (yellow), size 40x28 cm
Pris kr. 2.200,-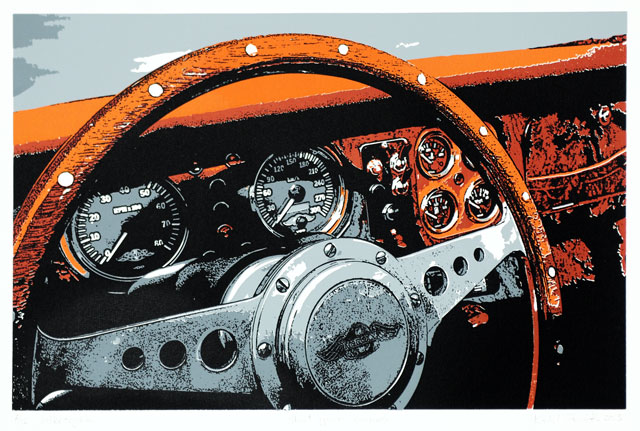 'Start your engines'
Silkscreen, prints made: 12, size 27x40 cm
Pris kr. 2.200,-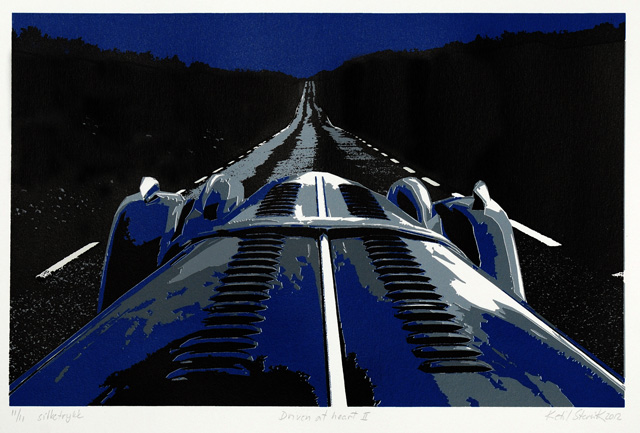 'Driven at heart. blue'
Silkscreen, prints made: 11, size 27x40 cm
Pris kr. 2.200,-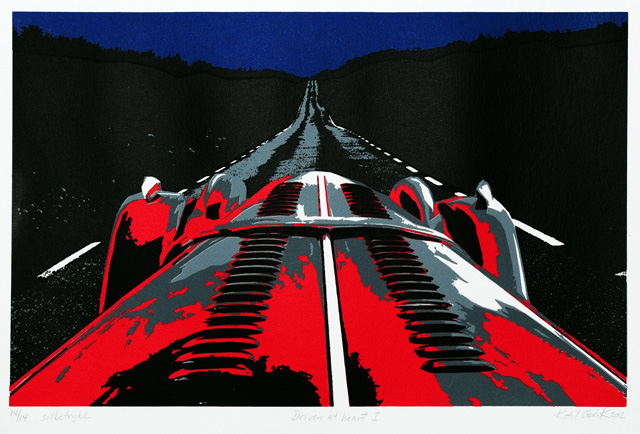 'Driven at heart, red'
Silkscreen, prints made: 14, size 27x40 cm
Pris kr. 2.200,-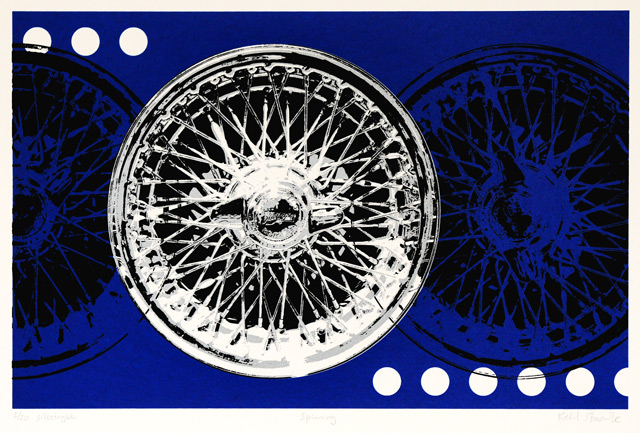 'Spinning'
Silkscreen, prints made: 20, size 40x28 cm
Pris kr. 2.200,-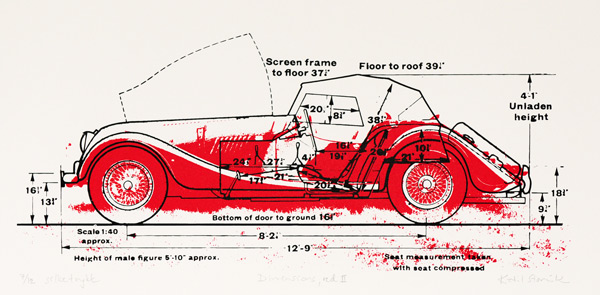 'Dimensions, red'
Silkscreen, prints made: 12, size 40x21 cm, More colours available
Pris kr. 1.400,-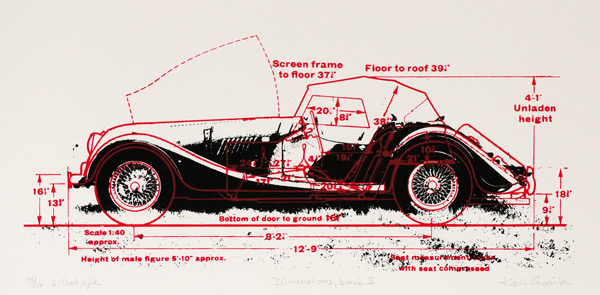 'Dimensions, black'
Silkscreen, prints made: 17, size 40x21 cm, More colours available

Pris kr. 1.400,-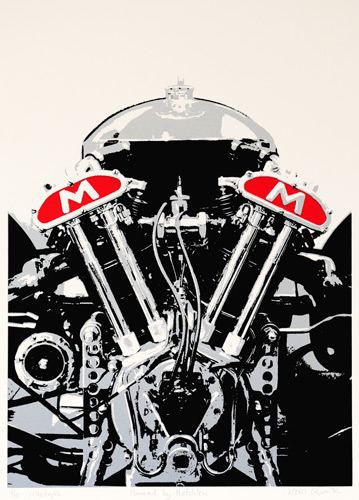 'Powered by Matchless'
Silkscreen, prints made: 15, size 30x40 cm
Pris kr. 2.200,-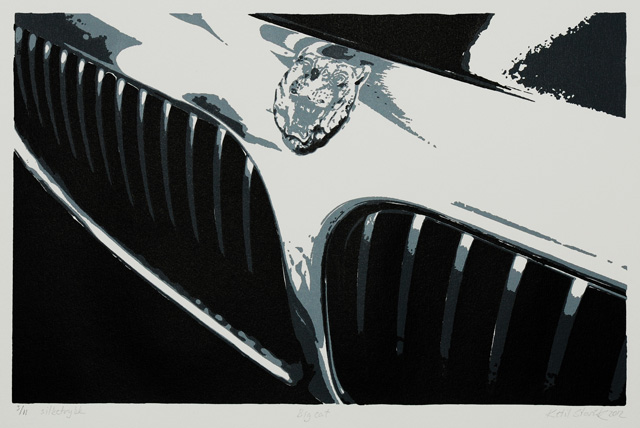 'Big cat'
Silkscreen, prints made: 11, size 27x40 cm
Pris kr. 2.200,-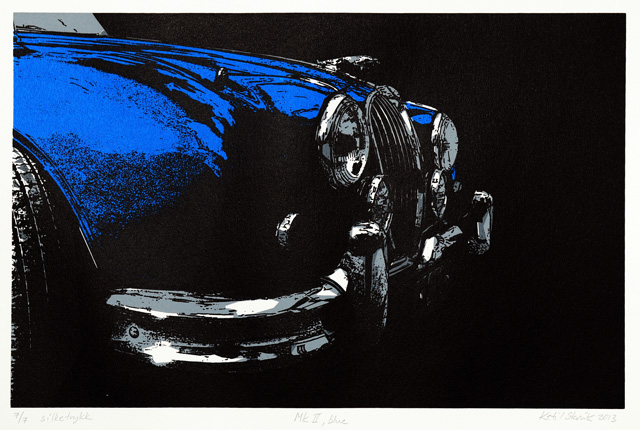 'MK II, blue'
Silkscreen, prints made: 7, size 27x40 cm
Pris kr. 2.200,-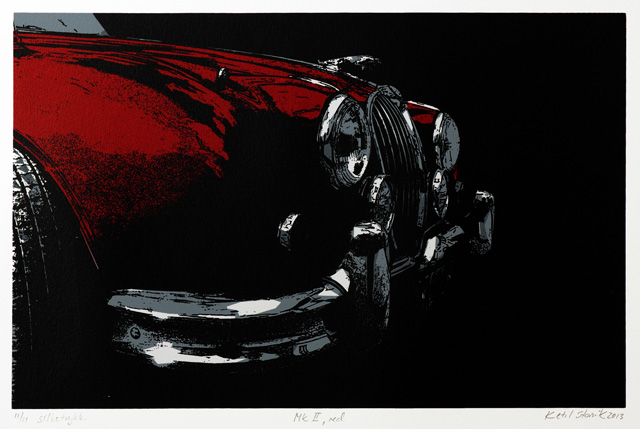 'MK II, red'
Silkscreen, prints made: 11, size 27x40 cm
Pris kr. 2.200,-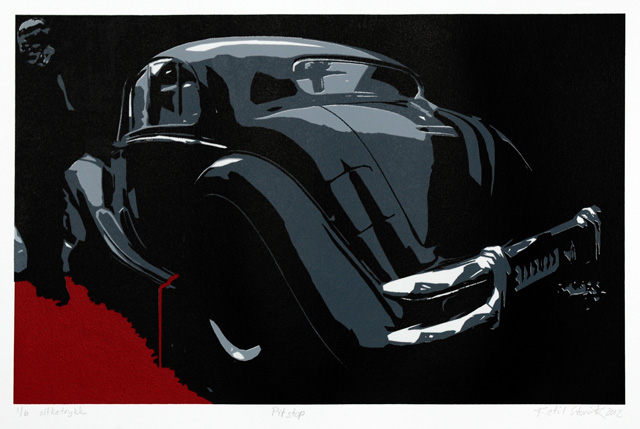 'Pit stop'
Silkscreen, prints made: 6, size 27x40 cm
Pris kr. 2.200,-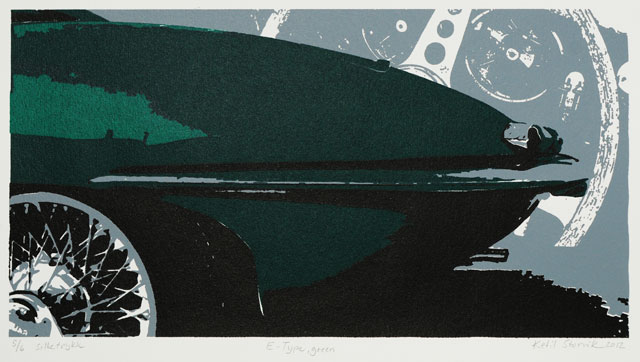 'E-Type, green'
Silkscreen, prints made: 6, size 23x40 cm
Pris kr. 2.200,-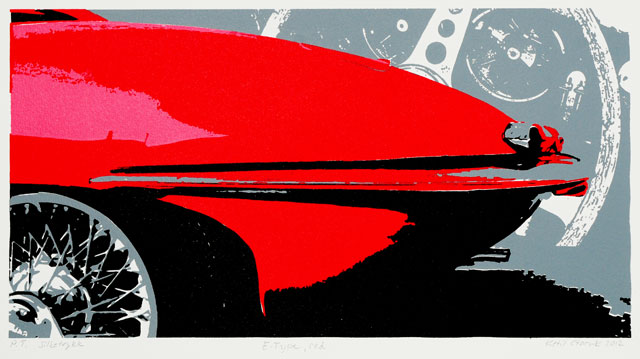 'E-Type, red'
Silkscreen, prints made: 8, size 23x40cm
Pris kr. 2.200,-